Jahr der Stille/ Datensicherung/ Beendigung "Sinfonie VIII-Erinnerung"
Year of silence/ data backup/ termination "Symphony VIII – Reminder"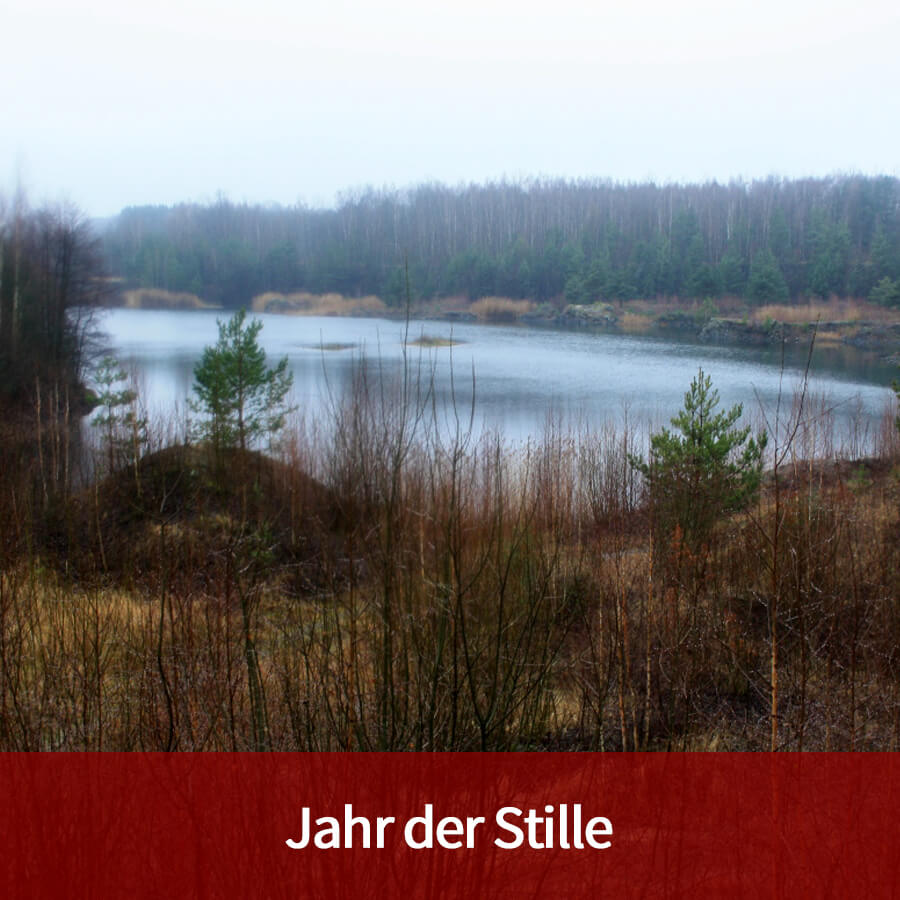 Ein Nachdenken über den Begriff "Verantwortung", Blumen gegen das Vergessen.
A reflection on the concept of "responsibility," flowers to avoid oblivion.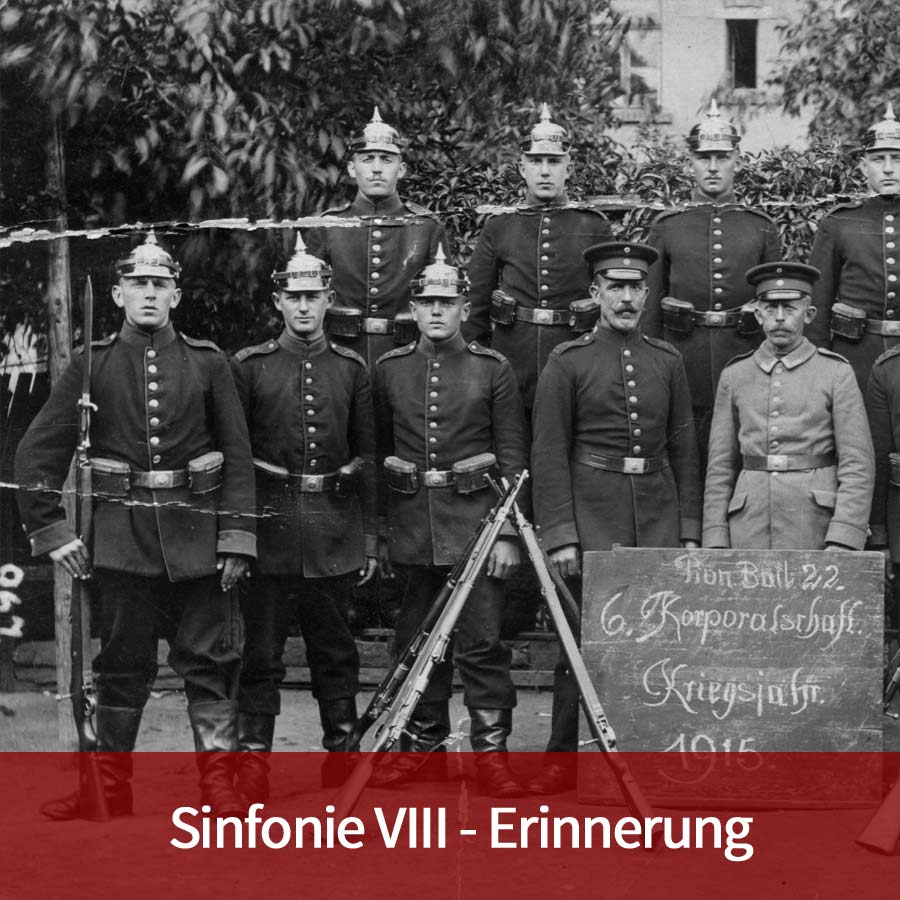 Ästhetik alter Steine, Menschenbilder, Extremwanderung am Hadrianswall.
Aesthetics of old stones, people in pictures, extreme hike along Hadrian's Wall.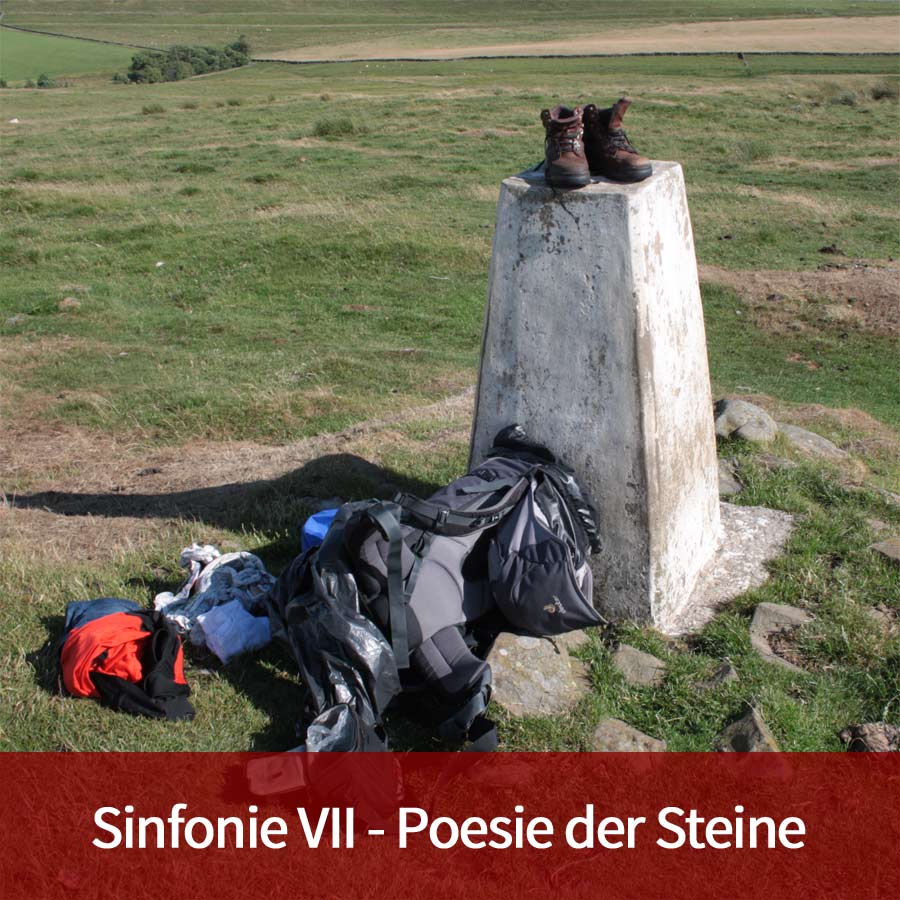 Eine große nordische Linie. | A Great Northern line.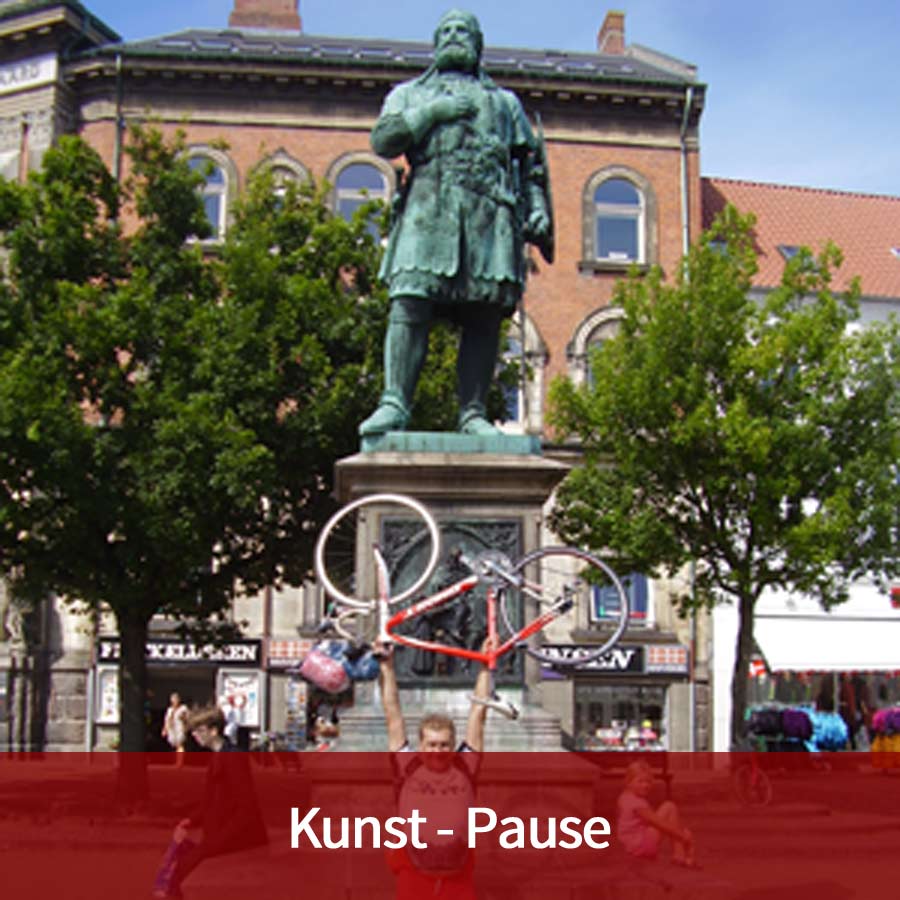 300 Positionen, Spurensuche in Delphi, Marathon, Athen, sportliche Grenzerfahrungen.
300 items, search for clues in Delphi, Marathon, Athens, sporting peak experiences.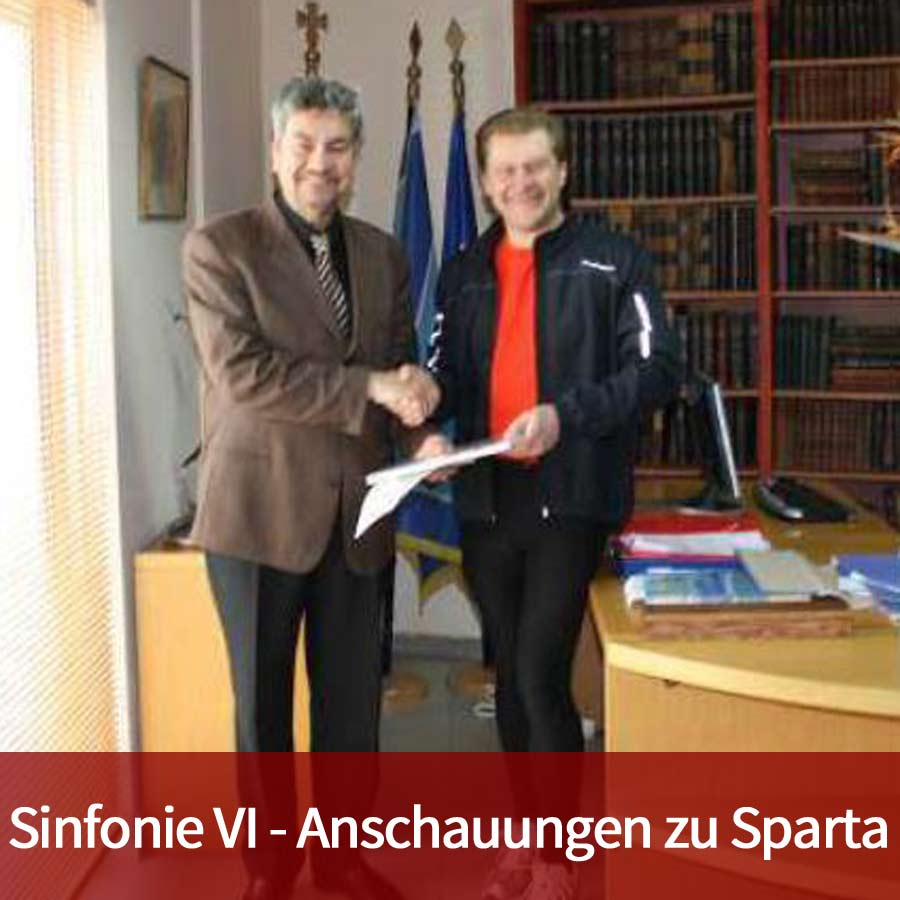 "Als Messina entstand, war Rom noch eine Wiese." Sizilianischer Spruch
"When Messina was arising, Rome was still a meadow." Sicilian saying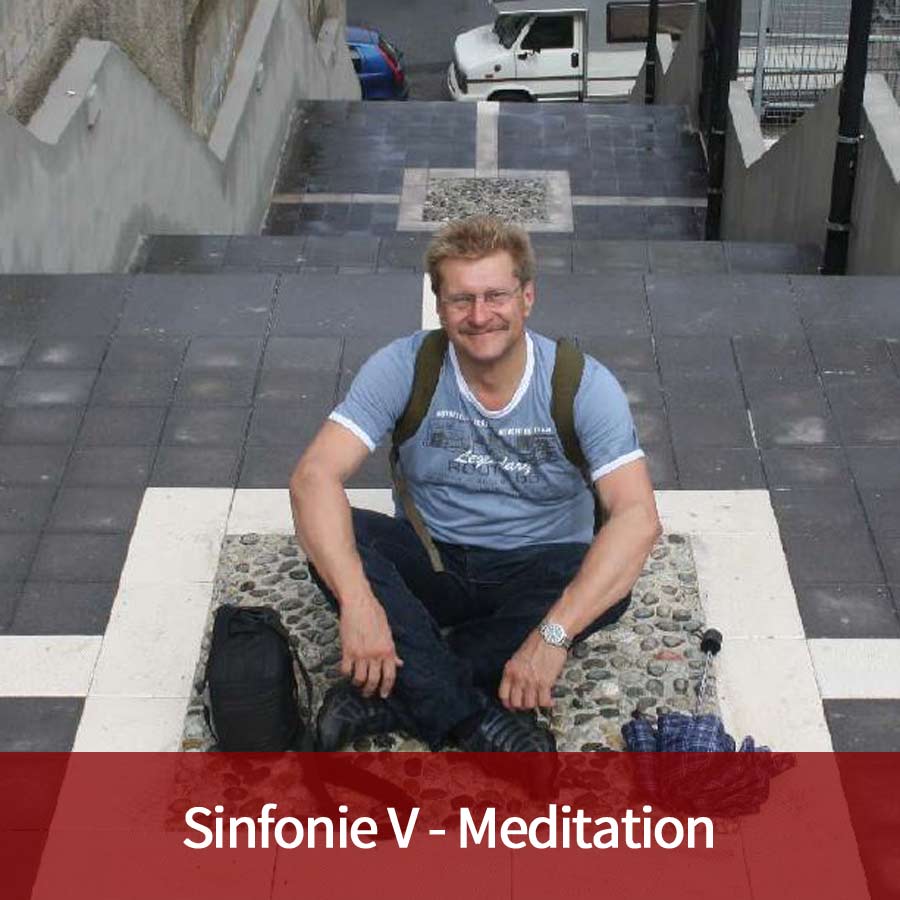 Gesamtkunstwerk und die Frage: Wann beginnt Europa?
Complex work of art and the question: When does Europe begin?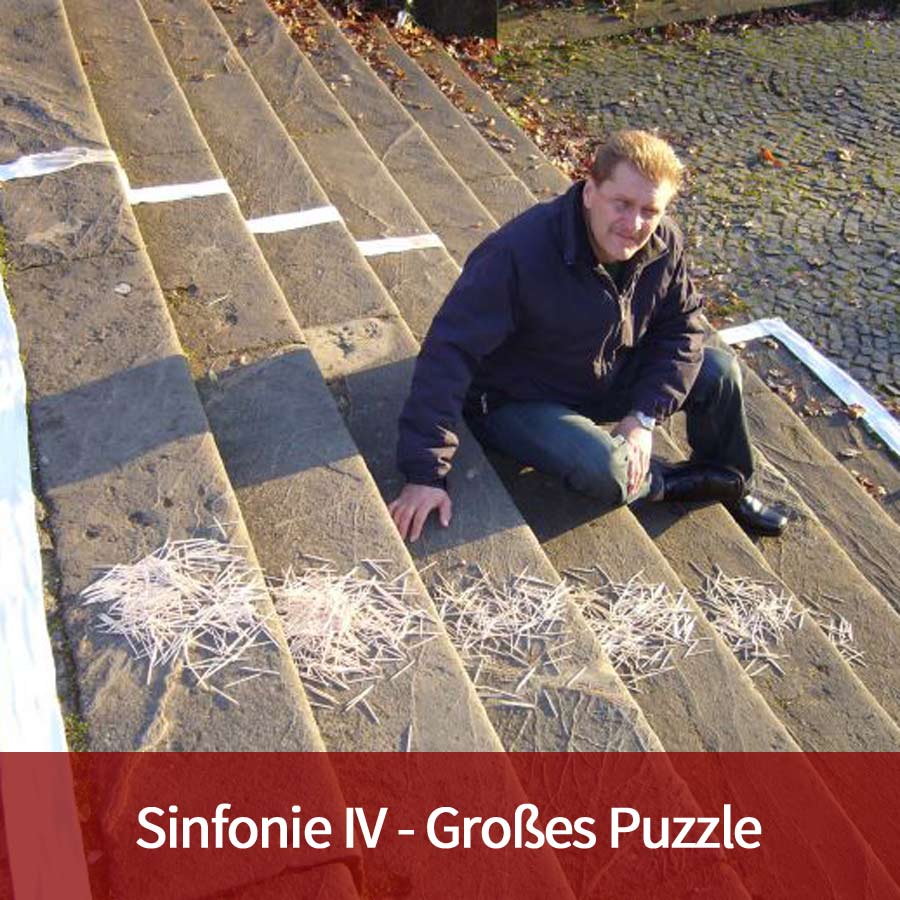 Gesamtkunstwerk und ein Näherungsversuch an den "Zustand" Rom.
Complex work of art and an advance to the "status" Rome.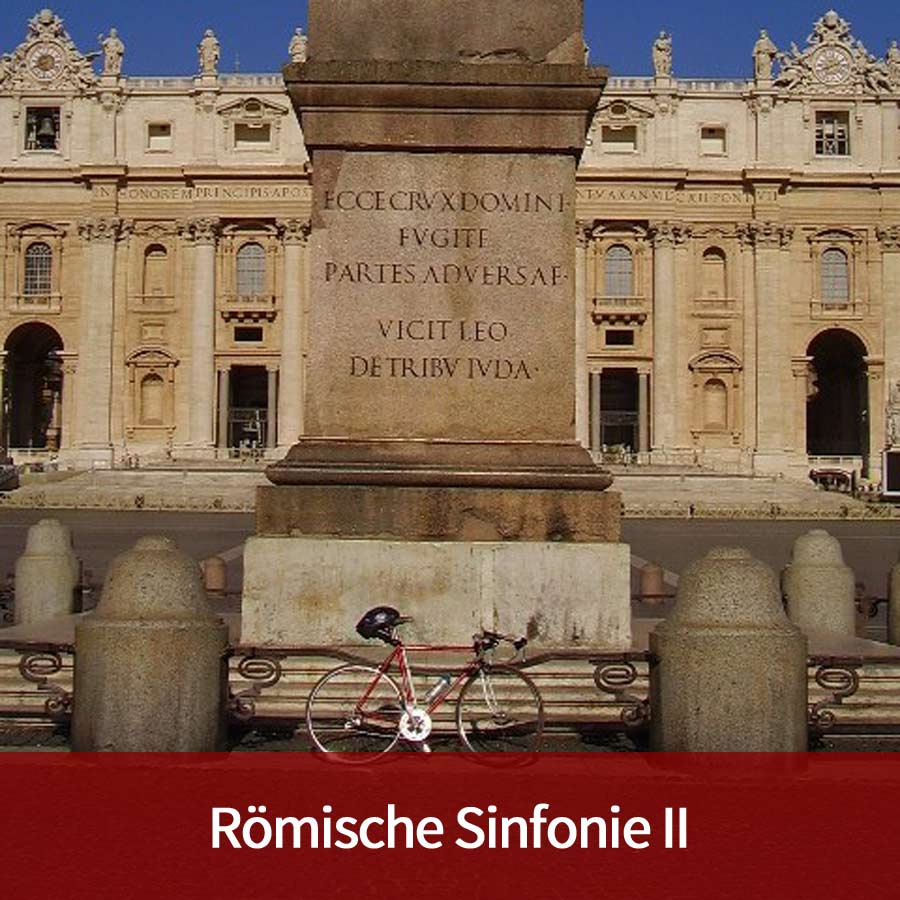 "Es ist das wunderbare Lebensgefühl Verstand zu gebrauchen, Körper einzusetzen, wenn die Sinne offen liegen." Klaus Kux
It is this wonderful awareness of life using your mind and body when all senses are amenable. Klaus Kux